Back to top
Cascade Behavioral Health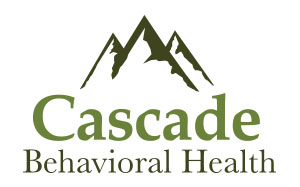 Mailing Address:
12844 Military Road South, Tukwila, Washington 98168

, United States
Marketing Contact:
Suanna Van Norstrand
About This Organization:
Cascade Behavioral Health is an inpatient addiction treatment center located just outside of Seattle Washington. Offering the continuum of care for addiction recovery including acute medical detox, inpatient rehabilitation and outpatient treatment as well as AA meetings and Magic Works Alumni meetings, Cascade restores hope to all clients who come through the door. Cascade offers a number of specialty treatment programs for men and women suffering from substance use disorder.
Mission Statement:
To create a world-class treatment program that sets the standard of excellence in the treatment of behavioral health disorders and addictive diseases. We aspire to provide a setting where people receive care that enables them to regain hope and direction in a supportive, caring, and compassionate environment.
Levels of Treatment Care:
After Care, Continuum of Care, Extended Care, Inpatient Detox, Intensive Outpatient (IOP), Outpatient Treatment, Day Treatment (PHP)
Specialty Programs:
Alcohol/Drug Addiction, Dual Diagnosis/Co-Occuring, Older Adult/Senior Recovery, Opiate Detox, Psychiatric Services
Length of Stay:
Up to 30 days
Payments Accepted:
Insurance, Private/Self Pay
Payment Assistance Available:
Yes