Back to top
Belmont Behavioral Health Hospital
Accredited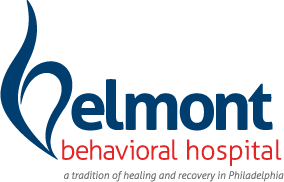 Belmont Behavioral Health Hospital
Mailing Address:
4200 Monument Road, Philadelphia, Pennsylvania 19131

, United States
Membership Type:
Provider
About This Organization:
At Belmont Behavioral Health Hospital, we believe that a holistic, research-based approach to mental health and addiction treatment can help people lead a happier and more productive life. Our treatment center serves children and adults of all ages who are experiencing symptoms of addiction and mental health disorders. As leaders in geriatric psychiatry, we offer specialized programs for adults age 65 and older, as well as dedicated crisis response programs for children in our Little Sprouts (ages 5-8) and Sprouts (ages 9-12) programs. We also offer treatment for children ages 9-13 who have autism and other neurological disorders, as well as tailored programming for teens and adults. By providing a comprehensive evaluation, we are able to use the results to design a unique treatment plan based on a person's specific needs. Adults and children can receive inpatient services from licensed and board-certified doctors and therapists. They are trained to support patients throughout the treatment process and help them manage any medication they may need. Adult patients can participate in our inpatient mental health or substance use disorder programs, and we offer inpatient programs for children who need care due to chronic and complex trauma. Electroconvulsive therapy (ECT) is available to adults over the age of 18 (and some teens older than 14), while our transcranial magnetic stimulation (TMS) suite is available to all adults. Patients may take advantage of our outpatient mental health and addiction programs by receiving care in our partial hospitalization program (PHP) or intensive outpatient program (IOP). Here, patients can receive individual, group, family, or couples therapies that can help them develop new coping skills and strategies while also having the opportunity to share their thoughts and feelings with a community of people who understand what they're going through. Many of these groups meet on-site, and some are available for family and friends. Besides offering services at two locations in Philadelphia, Pennsylvania, we are proud to provide a HIPAA-compliant video conference service that allows patients to virtually participate in assessments, PHP, and IOP, or even have virtual visits with family and friends. We also promote the value of consistent, quality education by providing an on-site private school for children in grades 5-12.
Mission Statement:
Belmont Behavioral Health System is a leader in integrated healthcare, setting a standard of excellence by providing services that accommodate the preferences of individuals served while appreciating the unique characteristics of each person.
Accrediting Body:
Joint Commission
Treatment Type:
Inpatient, Intensive Outpatient Program (IOP), Outpatient Treatment, Partial Hospitalization Program (PHP), Residential
Clinical Approach:
Cognitive Behavioral Therapy, Dialectical Behavior Therapy
Specialty:
Adolescent, All Gender, Dual Diagnosis/Co-Occurring Mental Health, Older Adult, Trauma/PTSD
Number of Beds:
More than 100 Beds
Type of Payment Assistance:
Monthly Payments
Facility Type:
Treatment Center