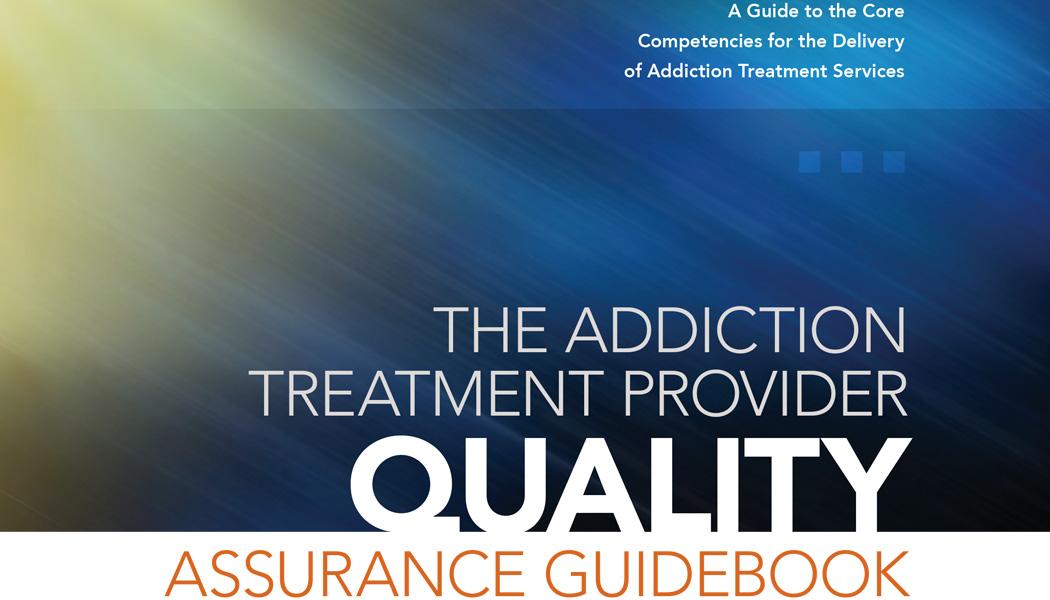 As our field evolves relative to both clinical and business regulatory practice, it is imperative that we now install uniform quality practices. It is a necessary step in order to restore faith in our work and secure our place in professional healthcare.
As we continue to work our way through the professionalism and ethics quagmire that has plagued the field in recent years, we have learned that, while the most harmful practices were indeed conducted by an unscrupulous few, the opportunity for abuse was, and to a large extent continues to be, open due to our own lack of uniform structures. We can close those opportunities for abuse now, restore faith in our work, and secure our long-term effectiveness through the quality standards by which NAATP members have agreed to operate.
First published in beta member review format and released for discussion at NAATP National 2019, the Addiction Treatment Provider Quality Assurance Guidebook: A Guide the Core Competencies for the Delivery of Addiction Treatment Services (The Guidebook) is now in final form and available for implementation. As NAATP members work to ensure operations consistent with these guidelines, we likewise commend these guidelines to the provider community at large and our national and local public policy makers.
The 32 guidelines set forth in The Guidebook provide the necessary framework for practices ranging from marketing to admissions to continuing care. They are both clear and practical. They were crafted by treatment providers for treatment providers and vetted by NAATP Members. They necessarily include guidelines relative to the key areas of ethics and outcomes.
As our community celebrates and supports National Recovery Month, it is fitting that we move forward with guideline implementation. It is the necessary next step. Inculcating these measurable best practices into the fabric of the field will place addiction treatment on the higher ground it deserves in health care.
Yet the guidelines are by no means the final word on best practices. The foundational work of the NAATP Outcomes Measurement Toolkit, included as a Guidebook guideline, is already evolving in the form of the NAATP Outcomes and Measures Program, motivated in large part by the need to establish both distal and proximal measures.
Likewise, new information designed to enhance outcomes is being revealed. We look forward to the soon to be published peer-reviewed research by Cochrane and Kelly, recently reported to show strong evidence of the efficacy of addiction treatment and 12-Step facilitation. This important research should help dispel the unfounded critique that treatment and 12-Step facilitation fail, while at the same time advancing our practices. Another development supporting the efficacy of treatment advances is found in the recently published peer-reviewed article by Klein and Seppala in the September 2019 issue of Journal of Substance Abuse, "Medication-assisted treatment for opioid use disorder within a 12-step based treatment center: Feasibility and initial results."
As you review the important resources hyperlinked above, please know that NAATP is only as effective as its members' engagement and participation. We must come together to discuss and develop our practices. Please stay connected through these important NAATP tools and events:
NAATP National 2020: May 16-18, San Diego, CA