NAATP National Addiction Leadership Conference has been the annual "go to" event for our industry since 1978. NAATP National remains unique and critically important as the leading educational and networking event within the addiction treatment field.
Register for the 2017 National Addiction Leadership Conference!   
Barton Creek Resort & Spa | Austin, Texas
May 21 - 23, 2017
Location and Reservation Information 
Omni Barton Creek Resort and Spa
8212 Barton Club Drive | Austin, TX 78735 | 512.329.4000 
The discounted sleeping room block at the Omni Barton Creek is sold out.  We still encourage calling or checking online as there will be cancellations. To check on lodging reservations, click here or call Omni directly and refer to the National Association of Addiction Treatment Annual Conference. 
Please check our Alternative Off-site Hotel Options.  This list is of nearby hotels to the Omni Barton Creek. There is not a group discounted rate available at these hotels. They will offer their best available rate at the time of reservation. 
Agenda
Sunday, May 21st, 2017
7:30 AM – 2:00 PM  Golf Tournament and PAC Fundraiser
1:00 PM – 4:00 PM   Exhibitor Booth Set Up and Conference Registration
4:30 PM – 6:30 PM  Conference Opening Reception, Exhibit Hall Opening and Opening Comments
6:30 PM – 8:30 PM  Networking Dinner at Rock House
Monday, May 22nd, 2017
7:30 AM – 5:00 PM  Exhibitor Hall Hours and Conference Sessions
6:30 PM – 8:30 PM  Annual Awards Banquet
Tuesday, May 23rd, 2017  
7:30 AM – 4:00 PM  Exhibitor Hall Hours 
8:30 AM – 5:30 PM  Exhibitor Hall Hours and Conference Sessions
6:30 PM – 8:30 PM  REEL Recovery Film Festival 
Special Events
The Annual NAATP Golf Tournament and PAC Fundraiser has become a much anticipated event. The Golf Tournament features up to 100 golfers and offers sponsors the opportunity for intimate conversations and networking opportunities.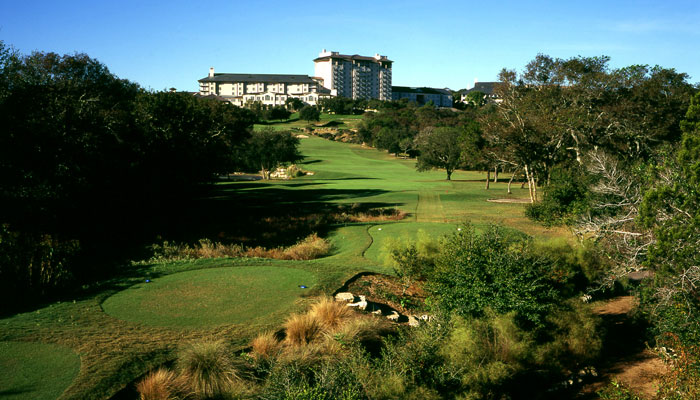 Fazio Foothills Course Hole #18 
The Networking Dinner on Sunday evening will be a Texas-themed event at the Rock House near the Omni property.  We anticipate 175 diners who pay an additional fee to attend.  There are some new sponsorship opportunities for you to take advantage of this year including transportation and entertainment for this event. 

Networking Dinner at the Rock House
Register Now
Follow one of the prompts below to sign in or create your account to register for the conference and special events. Register before March 31st for Early Bird pricing. 
Already have an account?  Login
Need an account?  Sign Up & Register