Back to top
Blue Ridge Mountain Recovery Center
Accredited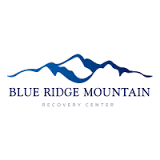 Blue Ridge Mountain Recovery Center
Mailing Address:
255 Depot St., Suite 200, Ball Ground, Georgia 30107

, United States
Membership Type:
Provider
About This Organization:
Blue Ridge Mountain Recovery Center is a leading residential treatment center that fosters acceptance, belonging, and competency to individuals who have drug and alcohol addictions and co-occurring mental health disorders. Our residential treatment center, located an hour north of Atlanta in Ball Ground, Georgia, is open to adults age 18 and older. We believe it's essential to treat the whole person, not just the symptoms. That's why we designed our individualized services around several learning styles to engage each person's cognitive, emotional, and functional development. Our individual and group therapy sessions are based on the 12-Step model of recovery. We also offer recreational activities, educational lectures, and classes in recovery skills and relapse prevention, as well as time for daily meditation. Besides working with skilled doctors, nurses, and counselors, clients also have the opportunity to join our certified personal trainer, music therapist, and anger management specialist in unique experiential programs. Clients who need to detox from drugs or alcohol can receive services in our medically assisted detoxification program. We are also proud to collaborate with the Department of Veterans Affairs to provide an exclusive program for veterans. The average length of stay in our residential program is 35–45 days. When clients are ready to transition out of residential treatment, they may participate in outpatient or extended care services, including "The Expedition," a personalized relapse recovery program that helps individuals reestablish a foundation of recovery and peer support. We value the importance of families and have created a specialized program to support them while their loved ones are in treatment. We encourage family visitation, and we also regularly offer family counseling sessions and free two-day workshops where family members can learn more about mental illness, addiction, recovery, and healthy communication skills.Nestled in the foothills of the Blue Ridge Mountains just 45 minutes north of Atlanta, Georgia, Blue Ridge Mountain Recovery Center provides a secure and serene setting in a well-appointed facility for clients to take the first step toward freedom from addiction.
Mission Statement:
Our MISSION is to impact other human beings in such an AMAZING way that it changes their life forever.
Licensing Body:
State of Georgia
Treatment Type:
Inpatient Detox, Outpatient, Intensive Outpatient Program (IOP), Outpatient Treatment, Partial Hospitalization Program (PHP), Residential
Recovery Support Services:
Peer Support, Recovery Residences, Sober Transport, Twelve Step Immersion
Clinical Approach:
Cognitive Behavioral Therapy, Dialectical Behavior Therapy, EMDR, Twelve Step
Specialty:
All Gender, Dual Diagnosis/Co-Occurring Mental Health, Family Program, First Responders, Older Adult, Trauma/PTSD, Veterans/Military
Number of Beds:
50-99 Beds
Type of Payment Assistance:
Monthly Payments
Facility Type:
Treatment Center