Back to top
Greenleaf Behavioral Health Hospital
Accredited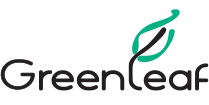 Greenleaf Behavioral Health Hospital
Mailing Address:
2209 Pineview Drive, Valdosta, Georgia 31602

, United States
Membership Type:
Provider
About This Organization:
Located in Valdosta, Georgia, Greenleaf Behavioral Health Hospital serves adolescents and adults who are seeking treatment for addiction and mental health concerns. Our goal is to provide holistic care that takes into account each patient's unique needs. We provide inpatient treatment, detox services, and outpatient programs for adults age 18 and older. Our programs are led by teams of highly qualified professionals who are committed to providing clinically excellent care. Adult patients can receive care in one of three inpatient units, including a mental health unit, an addiction unit, and a psychiatric intensive care unit. When patients are ready to transition to a lower level of care, our partial hospitalization program (PHP) or intensive outpatient program (IOP) may be right for them. In these programs, patients may participate in group therapy sessions where they can discuss topics like assertiveness, challenging negative thought processes, and developing or growing independent living skills. Our treatment center also provides inpatient care for adolescents between the ages of 12 and 17. These young people may attend individual and group therapy sessions where they can learn healthy coping and communication skills while processing their thoughts and feelings in a safe space. To support families as they take care of their loved ones, we also provide family therapy and educational opportunities. Our H.E.R.O. (Honor, Empower, Restore, Overcome) inpatient program serves active-duty military members and veterans who are experiencing symptoms of mental health concerns and addiction. Treatment in this program is tailored to this population, and patients will receive acute care based on individualized treatment plans. Some of the therapies and activities that patients in our H.E.R.O. program may participate in include eye movement desensitization and reprocessing (EMDR), recreational and music therapies, equine therapy, community-based outings, and daily physical training and yoga. Additionally, Greenleaf operates the Foundations Recovery Residence, which is a safe, sober living space designed specifically for men age 18 and older. During a typical stay of six to nine months, patients who are suffering from substance use disorders will receive personalized care based on the 12-Step model of recovery. They attend PHP, IOP, or off-site meetings in the mornings, and they have the option of finding part-time employment or volunteer work to occupy their afternoons. They end each evening with a 12-Step meeting and a peer-led discussion group.
Mission Statement:
Recognizing the long path to our door and the complications of life, it is our mission to accept the responsibility as the destination of that journey. We commit to give 100% of ourselves in effort and training to become the experts in our field. Our mission is to provide exceptional treatment and therapeutic programs in a safe environment, sending our patient from our door on the path to recovery.
Accrediting Body:
Joint Commission
Treatment Type:
Inpatient, Inpatient Detox, Intensive Outpatient Program (IOP), Partial Hospitalization Program (PHP)
Recovery Support Services:
Peer Support, Twelve Step Immersion
Clinical Approach:
Cognitive Behavioral Therapy, Dialectical Behavior Therapy, Twelve Step
Specialty:
Adolescent, All Gender, Dual Diagnosis/Co-Occurring Mental Health, First Responders, Veterans/Military
Number of Beds:
More than 100 Beds
Type of Payment Assistance:
Monthly Payments
Facility Type:
Treatment Center