Back to top
C4 Recovery Foundation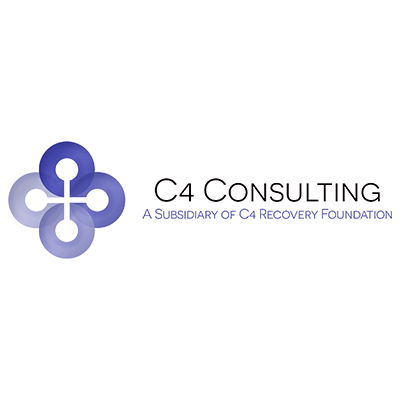 Mailing Address:
414 Ridge St, Algonquin, Illinois 60102

, United States
Marketing Contact:
Jonathan DeCarlo
Membership Type:
Affiliate
About This Organization:
C4 – a 501(c)(3) non-profit Public Charity is dedicated to the premise that society's path to achieving improved access, quality, and integrity of substance use treatment and recovery solutions is through education, shared knowledge, and rigorous research.
For almost three decades, C4's core mission has been focused on being the "go-to" resource for stakeholders who require relevant knowledge, education, advice, and training. C4 is working to enhance and expand the benefits of access to its services by the broad community of stakeholders.
Mission Statement
The mission of C4 Recovery Foundation, Inc., (a non-profit organization) is to deliver the best knowledge and education recources to treatment providers, policy makers, healthcare systems and other stakeholders so they can align, improve and integrate policy and practice to best serve the needs of patients, families and communities as they confront the difficulties of recovery from addiction and behavioral health issues. C4 seeks to continuously provide financial, clinical and social recources to increasingly complex societal problems.
Mission Statement:
The mission of C4 Recovery Foundation (a non-profit organization) is to deliver the best knowledge and education resources to treatment providers, policy makers, healthcare systems and other stakeholders so they can align, integrate and improve policy and practice to best serve the needs of patients, families and communities as they confront the difficulties of recovery from addiction and behavioral health issues. C4 seeks to continuously provide financial, clinical and social resources to increasingly complex societal problems
Other services offered:
Professional and Continuing Education; International Education Programs; System Development & Advocacy