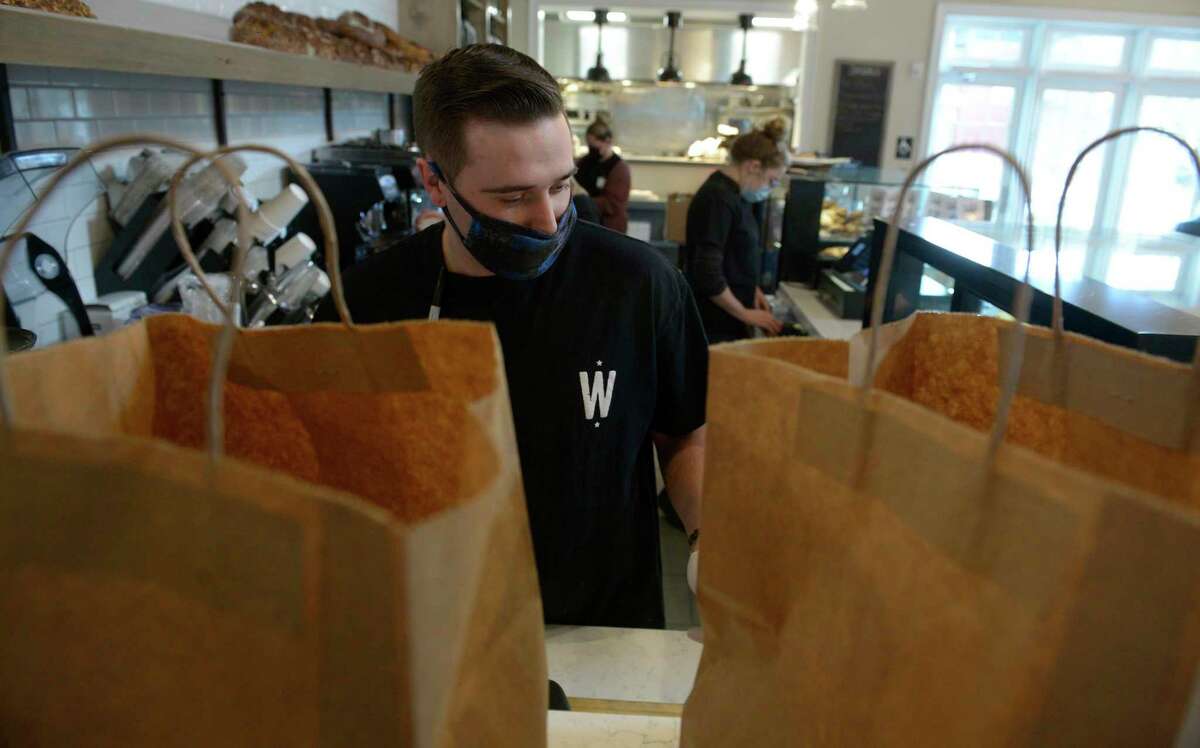 Brian Verrilli works at Wilson's Bakery & Cafe on North Main Street in Kent, Conn, on Friday, November 19, 2021.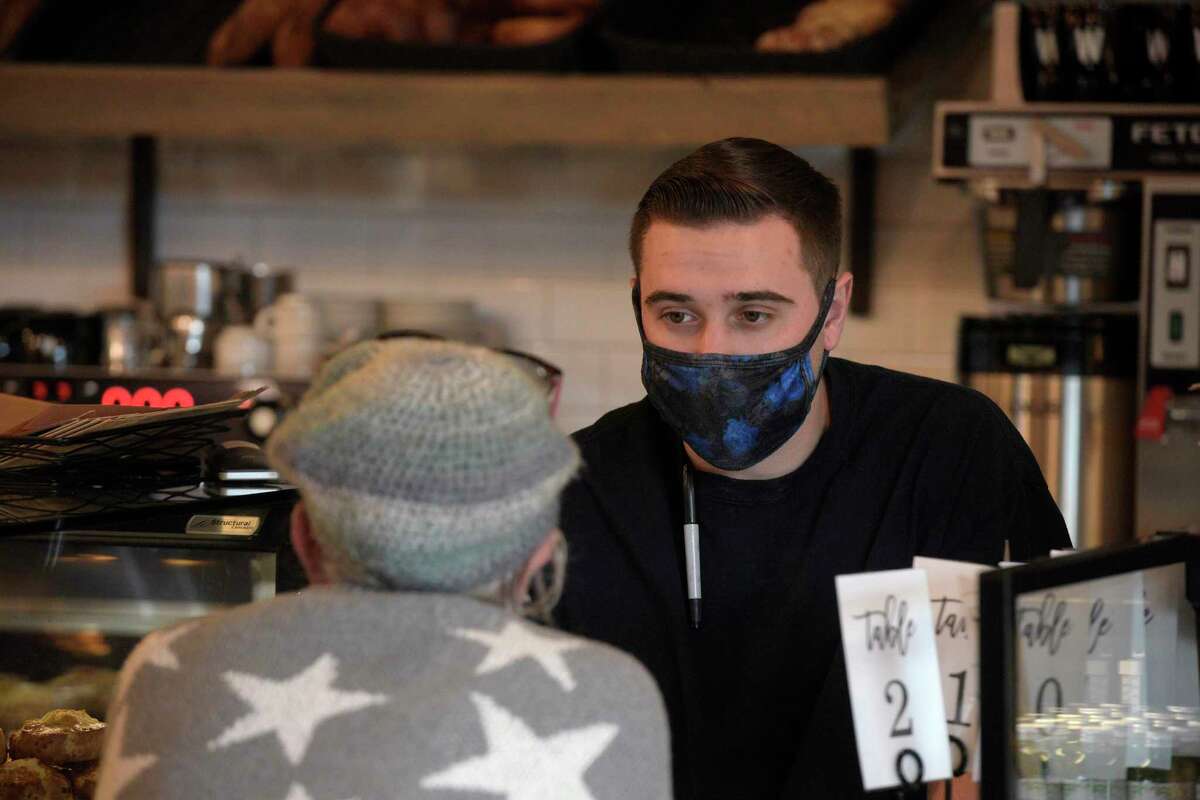 KENT — October 23 was a special day for Brian Verrilli. It marked the Kent man's one-year anniversary of sobriety. In that year, Verilli's life completely changed. He has new hobbies, a new home and a new job at the front of the house at Wilson's Bakery & Cafe, which opened in August.
Wilson's, which is owned by Kent's High Watch Recovery Center, employs only those who are in recovery from substance abuse disorder — from the chefs to the bakers to the baristas.
"We reach out to individuals in the recovery community, many of whom are alumni of High Watch, and they become the backbone of our employee base," said Jason Perillo, chief marketing officer at High Watch, an in-patient residential treatment facility for drugs and alcohol that opened in 1939.
Wilson's was named after the late Bill Wilson, founder of Alcoholics Anonymous, the High Watch program is founded on the principles of Alcoholics Anonymous, and Wilson — who founded AA in the late 1930s — was on High Watch's original board of directors in 1939.