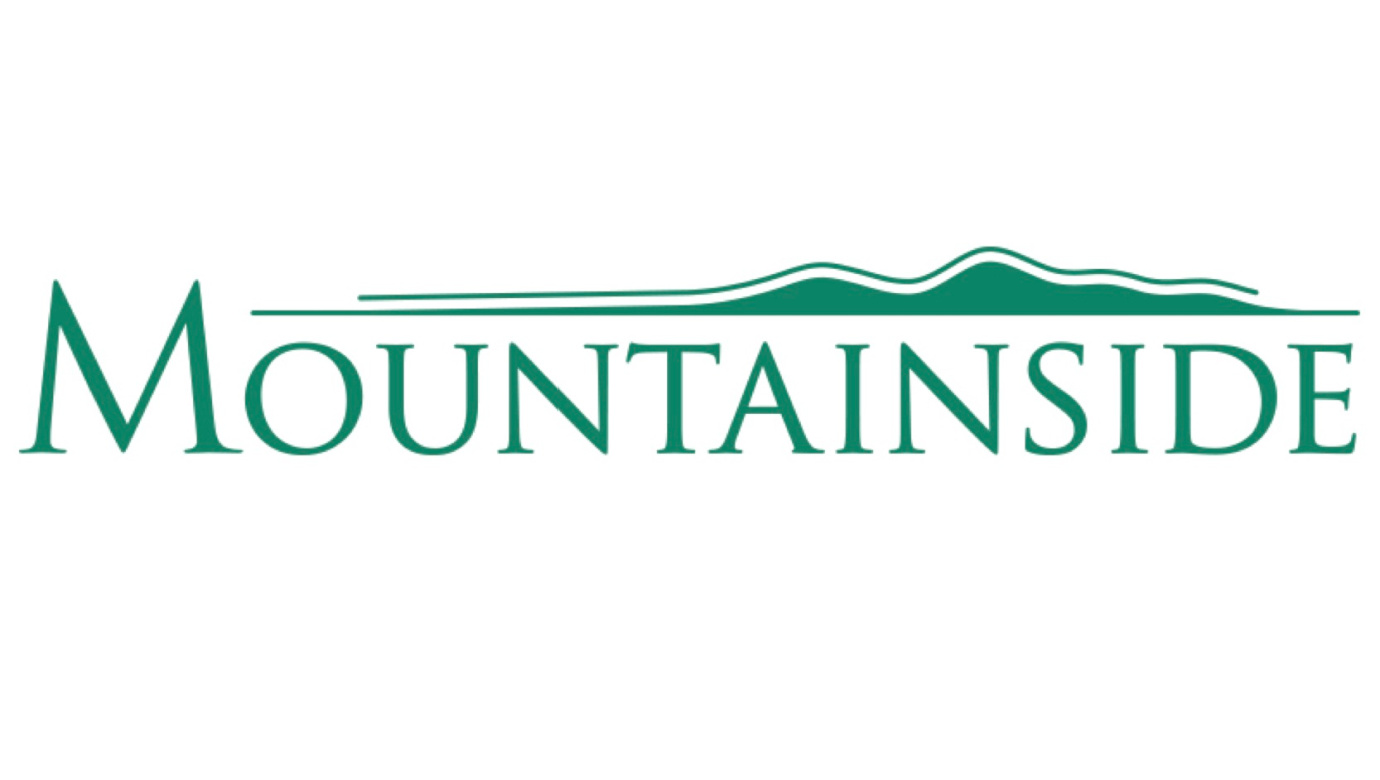 How Jason Chartier Of Mountainside Treatment Center Is Helping To Promote Healthy Eating
An Interview With Martita Mestey
You have to take care of yourself. Beyond just staying away from drugs and alcohol, there's a lot to be said for eating right, exercising, getting adequate rest, and finding some psychological balance between work and life. It isn't easy to achieve, but you have to remember that in this line of work, you're only as good as your body allows you to be.
Inthis interview series, called "Chefs and Restaurateurs Helping To Promote Healthy Eating" we are talking to chefs and restaurateurs who are helping to promote and raise awareness about healthy eating. The purpose of the series is to amplify their message and share insights about healthy eating with our readers. As a part of this series, we had the distinct pleasure of interviewing Jason Chartier.
Jason Chartier serves as the Vice President of Food Services at Mountainside Treatment Center, a substance abuse rehabilitation provider in Canaan, Connecticut, and The Mountainside Café in Falls Village, Connecticut. Jason has worked in the food industry for 31 years. He has a passion for using his culinary and creative skills to not only serve individuals deliciously healthy food but also help people in recovery heal.
Thank you so much for doing this with us! Our readers would love to 'get to know' you a bit. Can you share with our readers a story about what inspired you to become a restauranteur or chef?
For as long as I can remember, I always loved to cook. At age five, I recall asking my great aunt to teach me the process; and then taking over the operation of making French Toast for the family at Thanksgiving time in Pennsylvania.
I loved to experiment with cooking when I got home from middle school. I would mix ingredients and seasonings to try and build flavorful sauces to accompany whatever protein I was experimenting with that day.
In high school, I chose to take two elective courses: Culinary Arts I and II. I learned basic cooking skills and landed a job at a popular local restaurant. When I got my confidence on the line and learned that I was a natural, that was when I knew I wanted to be a chef.
Do you have a specific type of food that you focus on? What was it that first drew you to cooking that type of food? Can you share a story about that with us?
I focus on offering the types of food I prefer to eat myself: non-GMO, organic, natural, and healthy. I used to be all about hard-to-acquire beautiful exotic ingredients like an ostrich, rattlesnake, antelope, buffalo, Berkshire pork, Colorado lamb, etc. But then companies began adding GMOs and making changes to animal feeds. The vegetables and proteins we purchased from the shelf had changed. I found that they tasted different and learned that the nutritional values had changed or even decreased. These new GMO foods had prolonged lifespans and deterred pests but sacrificed important vitamins and minerals in the process. Some of these foods could even be considered poisonous. I certainly didn't want to eat or serve it. Those changes are what led me to focus as much as possible on an all-natural, farm-to-table way of cooking. People's energy levels and moods are at their optimum when they have a diet rich in fresh, nourishing ingredients.
Folks coming through Mountainside's substance abuse program are learning how to overcome addiction and regain control of their lives. One of the things that often slips through the cracks during active addiction is maintaining proper nutrition. We provide food offerings that can heal, nurture, and teach our clients healthy eating habits during their stay. We use local produce farms, local grass-fed beef, local milk, and are on a tri-state locally sourced plan with our main produce company. But our crown jewel is the Mountainside Farm which consists of an all-natural orchard, produce garden, and pollination garden.
Through Mountainside's horticultural therapy program, clients gain experience in growing a variety of fruits and vegetables. And just like with recovery, with time and dedication, they will see the results of their labor pay off. The produce which clients help to grow is then mixed into our carefully curated dishes and served back to the clientele and staff at the tables of the treatment center and to the public community at the Mountainside Café.
Can you share the funniest or most interesting story that has happened to you since you started? What was the lesson or take away you took out of that story?
The most interesting story is that I started drinking at 12 and was a full-blown alcoholic, drinking at work by 16. I drank all day, every day. This behavior was considered normal and tolerable in my industry. At age 30, my body was starting to fail, and I knew it was time for a change. For the first time ever, I wanted to stop drinking. Not because someone was telling me to — that always fell on deaf ears — it was because I wanted to.
I ended up at Mountainside in Canaan, Connecticut. One evening before dinner, I was sitting in the Mountainside dining hall and the head chef came over to introduce himself. He shared that he was in recovery from alcohol. Immediately, this struck a chord. It was eye-opening to see someone on my career path who was also in recovery. This gave me the hope I needed to move forward. I remember sitting there and thinking to myself, "I want to be the chef here one day." Eight years later, in 2014, that dream came true. I was hired as the Executive Chef/Food Services Director.
Before joining the Mountainside team, I was a fine dining executive chef and food and beverage director for reputable country clubs, restaurants, hotels, and banquet halls in Santa Fe, New Mexico, and around the state of Connecticut. I even achieved my dream of owning and operating a restaurant in 2008. The joy I found in the service industry came from using my culinary creativity and putting smiles on people's faces. I would soon learn however that all my career accolades would be overshadowed. At Mountainside, I learned that I can still do what I love, and do it to help people in the journey of health, wellness, and sobriety. Using restorative, nutritious foods to transform people's lives is the most rewarding and fulfilling aspect of my career.
None of us can be successful without some help along the way. Did you have mentors or cheerleaders who helped you to succeed? Can you tell us a story about their influence?
I was very self-motivated, and this trait helped me overcome any obstacles thrown my way. I never really had a mentor. I would learn and take advice from different individuals I met throughout my career, but for the most part, I had to chart my own course and figure out things on my own. I wanted to be a successful restauranteur, without losing sight of my passion for providing healthy, delicious food to people. To keep myself focused, I set small and large goals to make things more manageable. I took what I could from each experience to grow. Early in my career, I changed jobs almost annually, always progressing to reach another rung in the ladder.
In your experience, what is the key to creating a dish that customers are crazy about?
Knowing what interests your clientele is key, which is why we focus on providing extensive options at all meals. There's a saying that you eat with your eyes first, so whatever you serve must be visually appealing. It has to be made with quality ingredients and taste good, of course, but presentation and appearance are a big part of what makes a dish popular.
Personally, what is the 'perfect meal' for you?
I eat the same two meals every day.
Breakfast: all organic: steel-cut oats with quinoa, chia seeds, pepitas, dried cranberries, ground flax, hemp hearts, cinnamon, salt, vanilla bean, and sometimes nuts.
Lunch: huge spinach or arugula salad with hot peppers, seasonal fruits, vegetables, seeds, nuts and chicken, fish, or plant-based protein.
As someone who has felt the effects of substance use firsthand, I know how crucial it is to have a well-balanced diet of proteins, grains, vegetables, and fruit. With these meals, I feel energized and motivated throughout the day and can be fully present for all the clients and my teammates.
Where does your inspiration for creating come from? Is there something that you turn to for a daily creativity boost?
Being in the food services for a few decades now, one of my goals is to share the knowledge I've gained with my team members. I want them to have the same passion for delivering healthy food options to people in need.
I turn daily to my head chefs for their creative ideas. They bring thoughts to the table inspired by their backgrounds, interests, and experiences, and I want to support their ability to experiment and innovate. They might come up with ideas that I would have not thought of on my own. For example, one of the head chefs created a delicious, braised pork shank that turned out to be a hit with all of our clients. I may critique or tweak the ideas, but at the end of the day, I try and leave the day-to-day operations and creativeness to my chefs.
Another big part of my inspiration comes from clients. By chatting with clients and receiving feedback on surveys, I learn what is working and what needs to be improved. We always provided vegetarian options on our dining menu. But after talking to more people and understanding their need for even more plant-based foods, we incorporated that feedback to make our vegetarian menu now 90 percent vegan. These dishes are made of plant-based ingredients and complimented with everything from vegan aioli to different cheeses.
Are you working on any new or exciting projects now? What impact do you think this will have?
The Mountainside branded line of healthy snacks. We make trail mix, dried fruit medley, and mixed nuts.
We realized that we needed to offer healthy foods to the Mountainside clients between daily meals. A lot of the time, when people are dealing with active addiction, they don't prioritize eating healthily. They may just subsist on readily available, processed junk food because their main focus is getting and using their drug of choice. So, the Mountainside snacks are intended to correct this pattern and get them snacking on something that is truly nutritious and good for them.
We just recently revamped our snack packaging with a QR code that scans to the Mountainside Scholarship page, noting that 100% of the proceeds are donated to the Mountainside Scholarship, which helps to pay for treatment for individuals who cannot afford it.
Ok super. Let's now jump to the main part of our interview. You are currently leading an initiative to help promote healthy eating. Can you tell us a bit about what you and your organization are trying to change in our world today?
At Mountainside, there's a strong emphasis on holistic health — to heal the mind, body, and spirit. And part of healing the body is not just getting sober and staying away from drugs and alcohol, but actually giving your body the nutrition it requires so that people can restore physical health, which is often severely damaged due to addiction.
That's what we're trying to do with our clients — get them into healthier lifestyle habits that they can take with them back home when they continue the recovery journey after leaving treatment. Whether it's eating three nutrient-packed meals a day, becoming more conscious about the foods they consume, or learning the benefits of growing their own fruits and vegetables, my goal is for every client to walk away knowing the value of eating for health.
Can you tell us the backstory about what inspired you to originally feel passionate about this cause?
I feel passionate about treating addiction through food because I was a client at Mountainside in 2006. I went from living on a diet of cigarettes, and alcohol, and barely eating; to changing my lifestyle to eating healthy, exercising, and becoming smoke-free.
The way I explain it is, that your addiction is almost like your hobby, and it requires an extreme amount of time, energy, and dedication to keep up with. When you stop drinking or using drugs, you need something else to focus your energy. I took the energy that I had put into my habits and redirected that into health and wellness.
I think this applies to a lot of people who have struggled with addiction. Part of our role at Mountainside is figuring out how clients can direct their energy into something productive, whether that's food and nutrition or something else.
Without saying specific names, can you tell us a story about a particular individual who was helped by your cause?
There was somebody who I was in treatment with in 2006 who came back as a client a few years ago. While it was initially sad to see him back at treatment, I was happy he recommitted to recovery. And after he completed treatment a second time and accumulated a couple of years of sobriety, I was able to hire him to join my team. He's been working for me in a supervisory role for over a year and is now also helping other people in recovery regain strength through healthy eating.
Are there three things the community/society/politicians can do to help you address the root of the problem you are trying to solve?
The problem our communities need to solve is addiction, and I think a big part of helping people heal is having access to foods that aren't altered by chemicals or hormones. Many GMO foods, whether it is crops sprayed with pesticides or livestock that have been fed GMO and/or hormone injected animal feed, may be the root of various health problems. Addiction takes a toll on your body, so you need an all-natural source of nutrients instead of foods with genetically-modified ingredients that can cause further harm. As for politicians, I think they are now on the right track when it comes to addressing the seriousness of the opioid epidemic, but they need to work on making hormone-free, insecticide-free food more accessible and affordable to mainstream consumers.
What are your "5 Things I Wish Someone Told Me When I First Started as a Chef or Restaurateur" and why? Please share a story or an example for each.
If you want to have a family and a more normal, nine-to-five working life, this may not be the field for you. Be prepared to work nights, holidays, and weekends when everyone else is out having fun. At first, this wasn't such a big deal for me, because the people you work with somewhat become your family. It didn't bother me until I got married and had kids and began missing out on family events and childhood milestones. So, you have to think about how this career will affect you down the road.
Consider if food service is going to be your long-term career. In this industry, you're working on your feet for 12 to16 hours a day, and it takes a toll on your body. Some people cannot endure this career until retirement, and they will have to, at some point, switch into a new field. It's different for me now because I'm not in the kitchen as much. But I'm pushing 47. I started when I was 15, and I'm beating up. Everyone who has been in this environment has aches and pains.
There is the potential for drug and alcohol abuse to be accepted and essentially overlooked in many locations. When I was working in kitchens, it was just so normal to be drinking. People would come into work and pass out beers to everyone. It was considered OK as long as you didn't fall over and could complete your job. Slowly, and thankfully, the restaurant industry is starting to change.
You have to take care of yourself. Beyond just staying away from drugs and alcohol, there's a lot to be said for eating right, exercising, getting adequate rest, and finding some psychological balance between work and life. It isn't easy to achieve, but you have to remember that in this line of work, you're only as good as your body allows you to be.
If it's your passion and what you love to do, this can be an extremely rewarding and fulfilling career. I've cooked for celebrities, had high-profile jobs, and had a lot of successes and accolades. Now, through food service at Mountainside, I get to put smiles on people's faces through food, but I also get to help people through the recovery process.
What's the one dish people have to try if they visit your establishment?
We pride ourselves on variety and providing something that everybody would be happy with, so the "one dish" can be whatever food they like.
At the treatment center, I am constantly modifying our menu to build a diverse and balanced array of meals each week. My hope is that each client finds something that they enjoy and replenishes their body. The most popular items are the vegan Asian tempeh wrap, gluten-free red lentil pasta, and our chicken muscatel — just to name of few of the tastiest dishes.
Over at the Mountainside Café, which is our safe, sober space for clients to work and strengthen their recovery skills, my goal is the same. I want people to get excited about food and taking care of their nutrition.
That said, our avocado sandwich on the Mountainside Café lunch menu is one of our top sellers. The avocado sandwich comes with tomato, red onion, provolone, chipotle aioli, and arugula on toasted wheatberry bread.
Is there a person in the world, or in the US with whom you would like to have a private breakfast or lunch with, and why? He or she might just see this, especially if we tag them. :-)
He's since passed, but it would have been Anthony Bourdain. When he first came out with his book Kitchen Confidential, I read it. I don't buy books or read them unless they're cookbooks or food magazines, but I read his book before he was popular. Everything he had written about experienced that I had lived and gone through — drug use, alcohol, pranks they did in the kitchens he worked in. I'd like to sit down and trade war stories with him. But, I really would have liked to see what I could learn from him to further my culinary skills and continue using food to help people in recovery.
How can our readers further follow your work online?
The Mountainside Café Facebook page