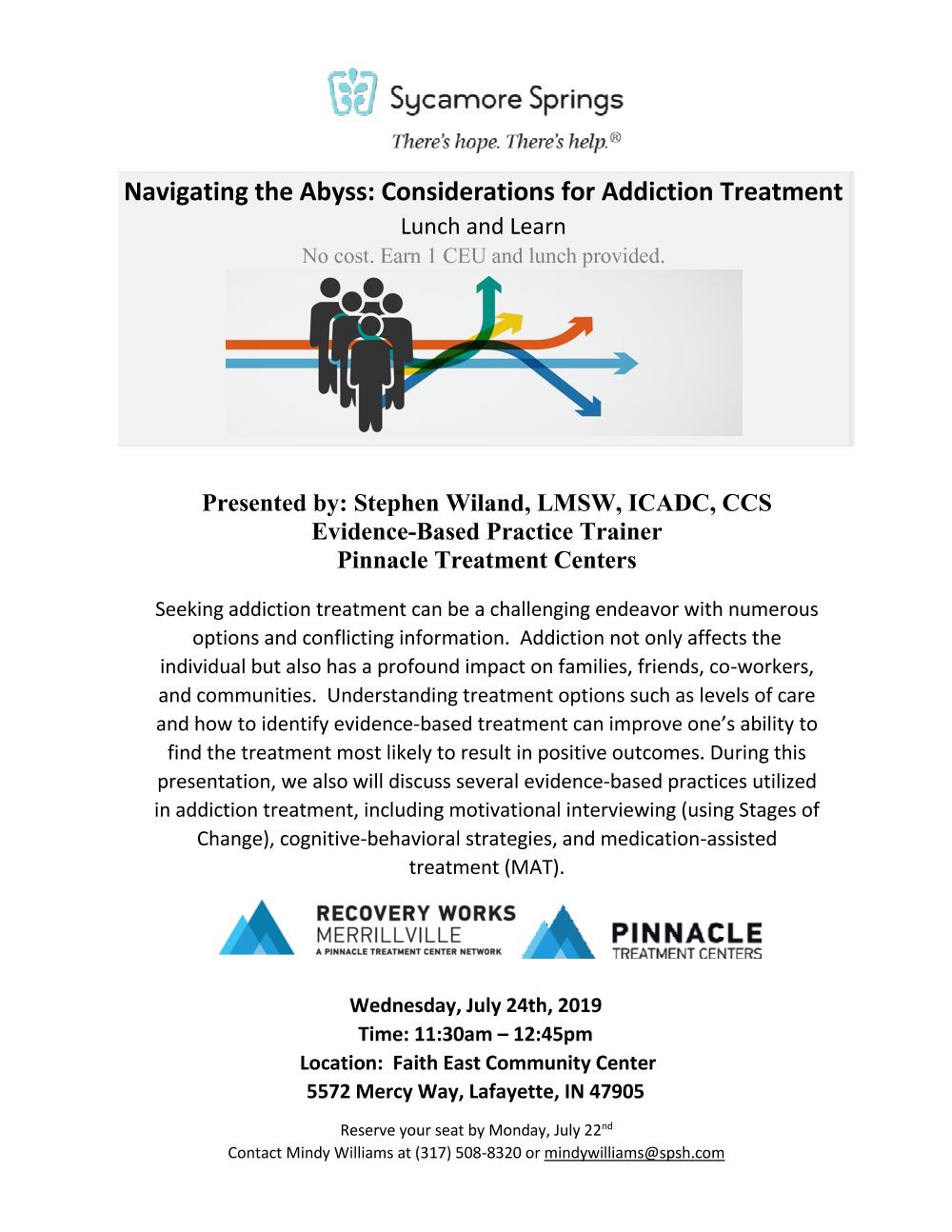 Sycamore Springs and Recovery Works Merrillville Lunch and Learn
Navigating the Abyss: Considerations for Addiction Treatment
1.00 contact hour provided for clinicians
Seeking addiction treatment can be a challenging endeavor with numerous options and conflicting information. Addiction not only affects the individual but also has a profound impact on families, friends, co-workers, and communities. Understanding treatment options such as levels of care and how to identify evidence-based treatment can improve one's ability to find the treatment most likely to result in positive outcomes. During this presentation, we also will discuss several evidence-based practices utilized in addiction treatment, including motivational interviewing (using Stages of Change), cognitive-behavioral strategies, and medication-assisted treatment (MAT).
Reserve your seat by Monday, July 22nd:
Contact Mindy Williams at (317) 508-8320 or mindywilliams@spsh.com
Presenters:
Stephen Wiland, LMSW, ICADC, CCS
Evidence-Based Practice Trainer with Recovery Works Merrillville/Pinnacle Treatment Centers
Location:
Faith East Community Center
5572 Mercy Way, Lafayette, IN 47905