Back to top
Acadiana Addiction Center
Accredited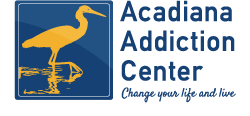 Acadiana Addiction Center
Mailing Address:
156 Choctaw Road, Sunset, Louisiana 70584

, United States
Membership Type:
Provider
About This Organization:
Our philosophy identifies alcohol abuse and drug abuse as primary, chronic and progressive disorders. These disorders affect the ability to effectively cope with life. As a result, addicts begin a progressive deterioration in all major areas of their life. The addictive signs show up physically, mentally, socially and spiritually. This also begins an intensive erosion of family values and relationships.
Through a multi-disciplinary approach and an active involvement of our patients' significant family members, the recovery process begins. This involvement includes active participation in weekly family care sessions and the three-day family workshop.
Throughout the healing process, AAC also believes that early and continuing involvement with 12 step self-help groups is crucial in the ongoing recovery of alcoholics/addicts and their families.
Our patients are treated with dignity as they heal their lives - mind, body, and soul.
Mission Statement:
To help clients change their lives and live.
Licensing Body:
State of Louisiana DHH
Treatment Type:
Inpatient Detox, Intensive Outpatient Program (IOP), Partial Hospitalization Program (PHP), Residential
Specialty:
All Gender, Dual Diagnosis/Co-Occurring Mental Health, Family Program, Trauma/PTSD
Number of Beds:
50-99 Beds