Back to top
Asia Health (Drug and Alcohol Rehab Asia)
Accredited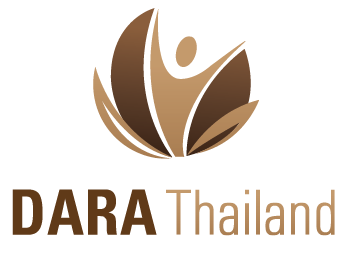 Asia Health (Drug and Alcohol Rehab Asia)
Mailing Address:
113, M.1, T.Koh Chang Tai, Koh Chang, Trat 23170

, Thailand
CEO Phone:
+66-81-797-0375
Admissions:
DARA Admissions Team
Admissions Phone:
6687-140-7788
Marketing Contact:
Narongrit Seedean
Marketing Phone:
+66-91-009-4941
Membership Type:
Provider
About This Organization:
DARA is Asia's premier and preferred international destination for drug and alcohol rehabilitation. Everyday DARA changes lives by helping people become free from addiction and on the road to recovery - meaning, making positive changes in all aspects of life starting with self-care, exercise, daily routines.
The DARA program embraces current evidence-based models of addiction treatment; our program is founded on Integrated Cognitive Behavioural Therapy approaches utilizing the Trans-theoretical Motivational Enhancement approach in working with clients.
DARA has been operating longer than any other centers in Thailand and employs the most professional, experienced and qualified addiction team working in South East Asia.
Licensing body:
Notification of the Ministry of Public Health
Accreditation:
Not Accredited
Levels of Treatment Care:
Primary Residential
Specialty Programs:
Alcohol/Drug Addiction
Payment Assistance Available:
Yes
Type of Payment Assistance:
Monthly Payments
113, M.1, T.Koh Chang Tai